Welcome to the world of stylized
3D textured environment!
The new Blender course, "Arcane House," is designed to teach you all the techniques you need to create stunning 3D environments. This course includes stylized cartoon house modeling, advanced texturing, tree and foliage creation, and detailed lighting lessons in 9+ hours of content.
You'll learn everything you need to know to create your own beautiful 3D environments, just like the ones you see in my online portfolio and on my social media channels.
You'll learn the latest techniques and tools in Blender 3.4, and you'll get hands-on experience with real project. Whether you're a beginner or an experienced 3D artist, this course is perfect for you.
Sign up for "Arcane House" today and start creating your own amazing 3D environments!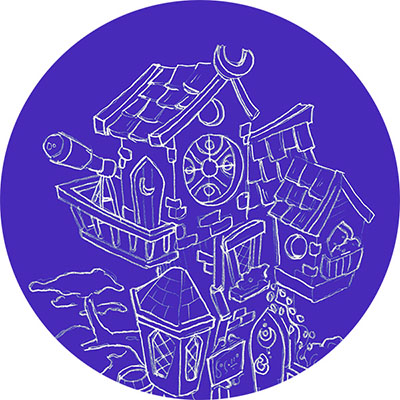 Ideation and Research

Prepare your project like a pro. I will walk you through all the phases that lead up to creating a project from scratch, including research and reference, sketching and use of AI tools.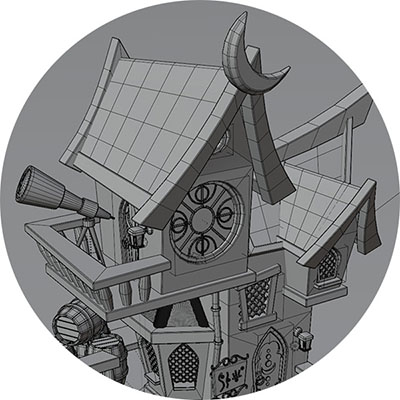 Extensive modeling sessions using the latest tools and techniques in Blender 3.4 wait just for you.
Dive right into stylized modeling, non-destructive workflows utilizing boolean operations and modifiers and take advantage of curves.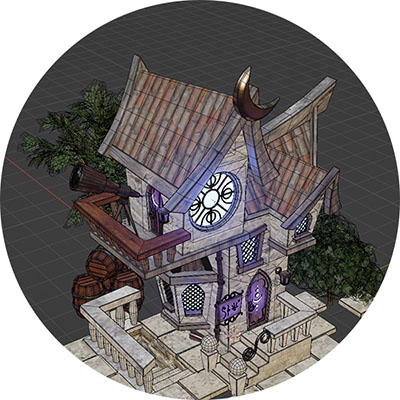 Jump right into texturing using everything Blender has to offer, including a texture based displacement with adaptive subdivision, using custom UV unwrapping creatively and procedural material creation.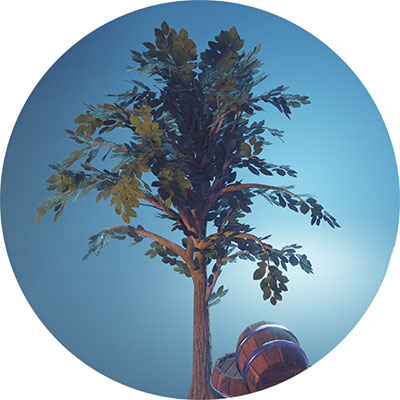 You just can't count on using the ready-made foliage add-ons and libraries all the time. Sometimes, you need to take control. That's why I will guide you through whole tree and foliage modeling and texturing from scratch and you will be able to create all types of trees and plants.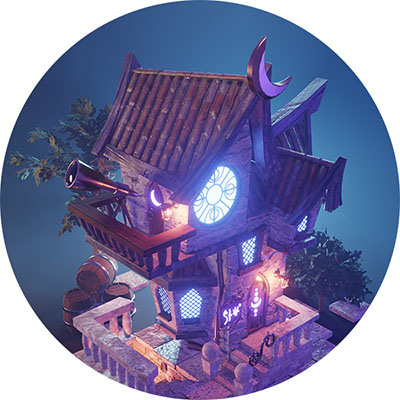 Last, but not least, we will take out final composition and bring it to life in more than hour-long lighting session, where I will explain every light placement and decision, show you all my tricks to create beautiful color blends and sprinkle it with some post-production advice.


200+ scenes to download for FREE
In addition to the course, you get every scene, that I have ever done for my YouTube videos. That's already 200+ scenes with 4-8 new scenes coming every month. So you get access to the same content, that my Patrons get, so it's additional value of $84 for FREE.

Support Group
Right away, you gain access to closed community group, where I will personally try to answer any questions or struggles you might encounter on your 3D illustrator journey and there are other advanced students, who can help you along the way if you need to figure something out, get stuck, or simply look for new things to try. Come join us :)

100% satisfaction guaranteed
The course comes with a 14-day money back guarantee. If you don't like the content, you can simply ask for refund.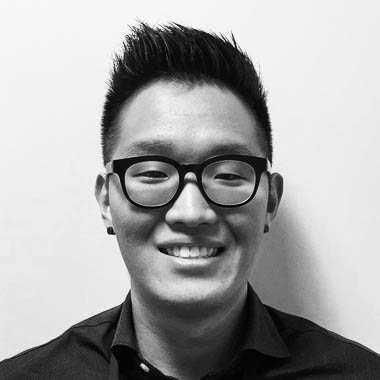 Brian Moon
Senior UX/UI Designer, Unity
⭐⭐⭐⭐⭐
"I can confidently say that the course helped me get into 3D faster than any other platform out there. Roman breaks down Blender into digestible chunks that are practical and I was able to apply those techniques into my daily design workflow. I highly recommend for anyone."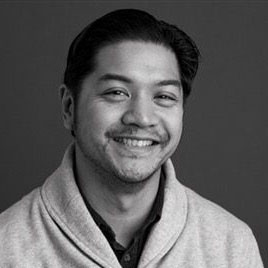 Neil Cueto
Principal Design Manager, Microsoft
⭐⭐⭐⭐⭐
"I've struggled with Blender in the past and have tried to follow along various YouTube channels, but Roman's approach and teaching style made it effortless to pick up Blender and render fantastic scenes. I would highly recommend anyone who's thinking about learning Blender, to take this course."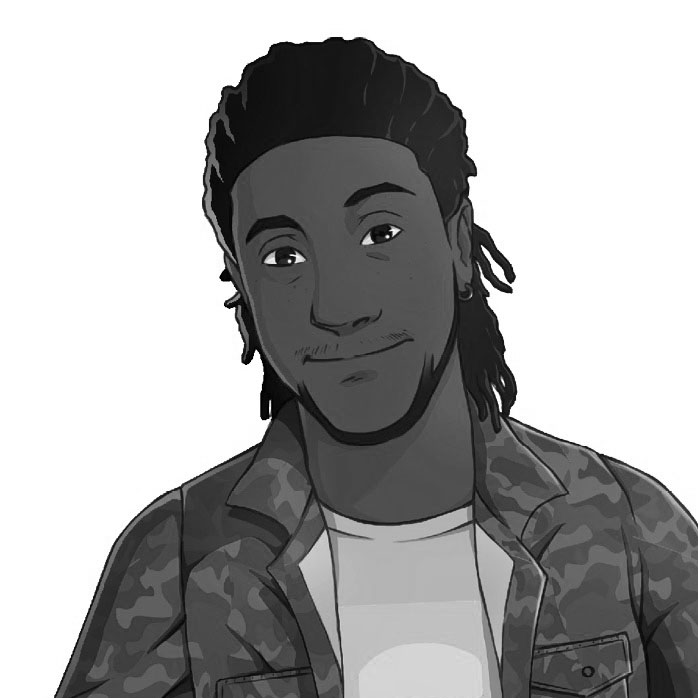 Branden Thornton
Product Designer, Twitter
⭐⭐⭐⭐⭐
"Definitely take this course if you'd like to level up your 3D skills! You get better and better with each lesson."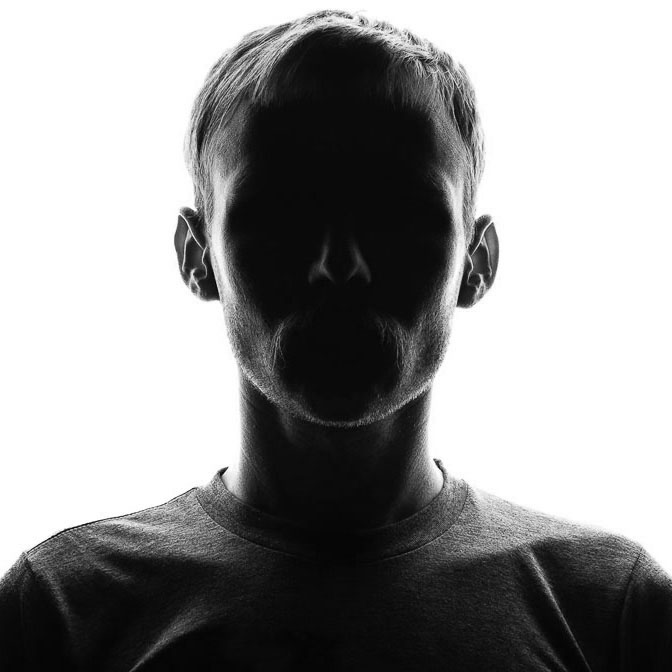 Casey Britt
Visual Design Lead, Riot Games
⭐⭐⭐⭐⭐
"I took this course as a break from my day to day work of designing interfaces. I was surprised by how much I enjoyed it and I look forward to finding some ways to weave Blender into my daily work. Roman does an incredible job of keeping things clear and concise. This is easily one of the best courses for a design tool that I've ever taken."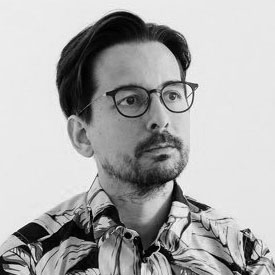 Bruno Marinho
Product Designer, Facebook
⭐⭐⭐⭐
"Roman's instructions are always detailed and clear. Even if you don't have any background with 3D software, you will quickly be able to get started and develop advanced skills on Blender. All his lessons have very thoughtful examples and once you start practicing, it becomes really easy to create your own things."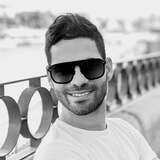 Nicolas Torres
Developer and Designer, Algolia
⭐⭐⭐⭐⭐
"I've completed my very first composition, and it's both a pride and a relief. Before, I just couldn't find the tools that would unlock my creative mind. Thanks to this course, I now feel I have an infinity to explore, where before I saw only obstacles. Low poly is fantastic, and Roman's teaching is perfect for me."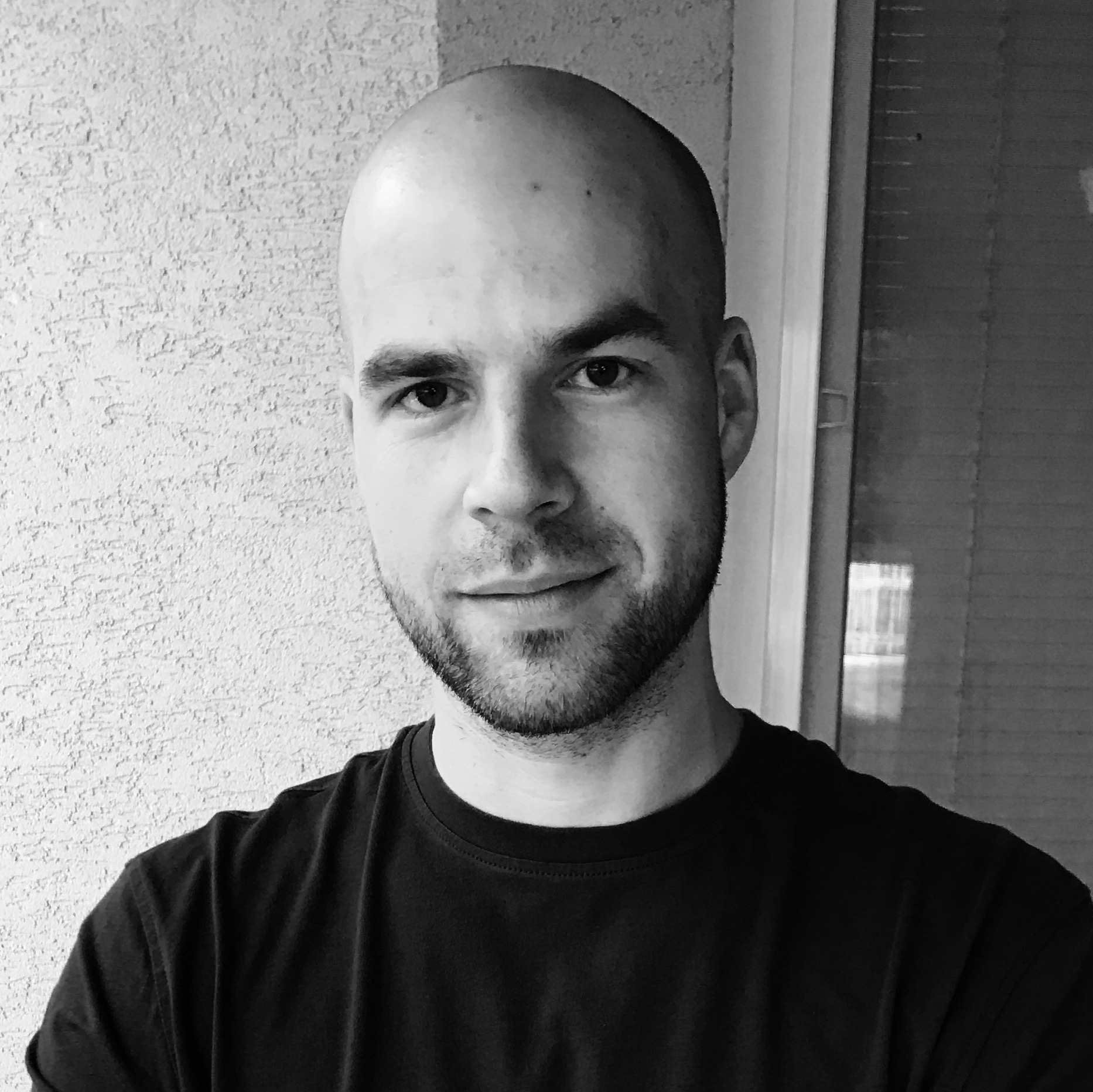 Your Instructor
Roman Klčo

Designer and 3D illustrator with a strong passion for learning, creating, & sharing the journey with others. My mission is to inspire and lead designers to unlock their creative potential with 3D illustration by teaching on Polygon Runway channels with an audience of more than 500 000 designers and design enthusiasts.
For 15+ years, I have worked as an interactive and digital product designer in advertising, media and e-commerce. I was always in love with 3D graphics and as soon as I could, I started incorporating it in my designer workflow.
I serve global brands like Google, Nvidia and Waze and help them deliver unique 3D solutions and illustrations.

Frequently Asked Questions
When does the course start and finish?
The course starts now and never ends! It is a completely self-paced online course - you decide when you start and when you finish.
How long do I have access to the course?
How does lifetime access sound? After enrolling, you have unlimited access to this course for as long as you like - across any and all devices you own.
Do I need a powerful PC?
Not at all. I would recommend starting with what you have and only upgrade as you progress if you hit some hardware limitations. Blender can be pretty swift on the average gaming PC and you can have a look at hardware requirements here: https://www.blender.org
What is Slack Pro Group?
Slack is a free messaging platform made for groups or teams. There is a Polygon Runway group, where you get invited by email right after you enroll and you can share your course progress, ask for advice, or any kind of feedback. If you get stuck on something, I'm there to help you. Some say, it's the best part of the package :)
What if I won't like the course?
That's easy. The course comes with 14-day money back guarantee, so if you're not satisfied, you can ask for refund. No hard feelings :)